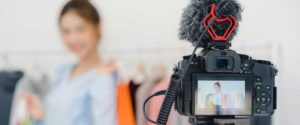 Video production is the process of producing video content. There are three steps of video production: pre-production, production and post-production. In pre-production we do planning, scheduling, scripting and other administrative duties. In production phase we start filming (Shooting), voice over etc. And the final post production phase we do editing, compositing in to a finished project that communicate a story/message/knowledge etc.
How we make video presentation –
DigiComposite follow the same pattern for video making, First we planning to make video and write a script, after approval of script from the client we start to capture the film in HD quality by the professional cameraman after completing the shooting we start editing of video footage and make it final project. First we show the video to client if there is any changes we edit again by the request of client and finally when client satisfy with the work we submit the video to client.
Which  Kind of Video Presentation We Make –
We have a huge experience to make corporate, Educational, Medical and Commercial Videos such as: Hospitals, Corporate Companies, Schools, Institutions, Shops, Showroom etc.