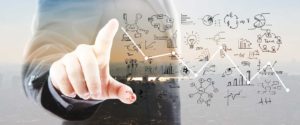 Nowadays Digital Marketing is a very vast field of marketing. It is the only way to connect with the world from anywhere. You can choose your customer with this method and send them the information about your products.
Grow your Business with DigiComposite –
There are so many ways to promote your brands such as- SEO (Search Engine Optimization), SMO (Social Media Optimization), PPC (Pay Per Click), E-mail Marketing, Google Analytics, Google Adwords etc.
SEO – Search Engine Optimization, It is an organic way to improve your business and It has two types one is on page and second is off the page. We do both according to client need. It helps to boost your business
SMO – We maintain your social media page with attractive graphics and designs. We help to reach that page among a lot of people in the world. It will help to boost your business also.
Google Analytics – Google Analytics is traffic analysis website which tracks and reports website traffic. This service offered by google now this is the most used website for analysis in the world
PPC – Pay Per Click, It is paid promotion to your business, By this, you can promote your product for the limited time.
E-mail Marketing – We do e-mail marketing by sending a lot of emails to customers so that they can see your product/offer/services etc, this is called direct marketing.
Affiliate Marketing – Affiliate marketing is just a commission base marketing or you can say if you refer someone to any online product/service and when that person buys that thing by your recommendation then you receive a commission
Mobile Marketing – Today whole world is in mobile or you can say we are living in mobile world so mobile marketing is a very necessary to everyone. Mobile marketing is a marketing of your business to connect with mobile users through website, email, social media, mobile games etc. you can target your right customer via mobile marketing.